This award winning site beautifully showcases the Haleklani property and hotel in Hawaii. Designed by our partners at 300FeetOut, we addressed all implementation details. The site is mobile-friendly, fast-loading, and provides for an easy to use back-end system so the site can stay up to date.
Rich Imagery
To showcase such this beautiful property, our partners (and hospitality specialists) at 300FeetOut created a design that would engage the user with extensive imagery. To compliment this, we used a technique called "parallax" (where the one or more photos is overlaid on another, each scrolling at different speeds) to give the viewer a feelng of dimension. Because of the image-heavy nature of the content we used creative loading techniques as well as a Content Delivery Network.
Responsive
The site was built to beautifully render on any sized screen. Travels on mobile phones, iPad users and computer users alike receive a similarly experience.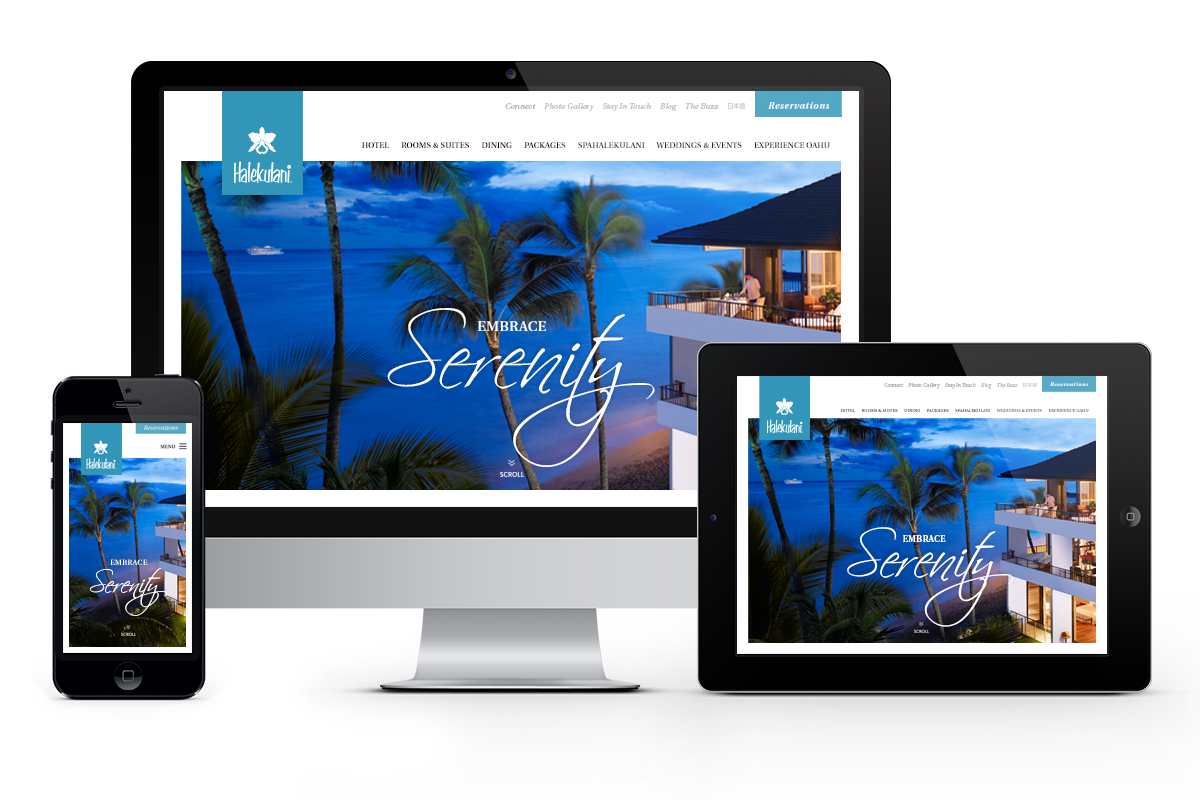 Easy To Update
Despite the interactive nature of the site, we created it so that the hotel staff could keep the system continually up to date. A customized version of Wordpress back-end was implemented for this.
Project Lead by 300FeetOut
We were happy to work with our long-term partners, 300FeetOut on this project who lead all strategy, design, and worked closely with use through each phase of the implementation.
projects