Blue Jeans is a cloud-based video conferencing service that enables video conference connections between any service (Room Systems, Micosoft LYNC, etc.) any time and from any location. To support their meteoric growth, Blue Jeans needed a site that was flexible enough to support their rapidly growing marketing demands together with a team that would be there to make ongoing changes and improvements to the system.
A STABLE FOUNDATION
Knowing that flexibility and ease of ongoing change were priorities, we chose Drupal as the foundation - one of the most popular content management platforms. Dozens of open-source modules were vetted and implemented to provide the speed, flexibility and security that was required while still coming in within the expected timeframe and budget. Additional custom development was done to provide the exact featureset needed.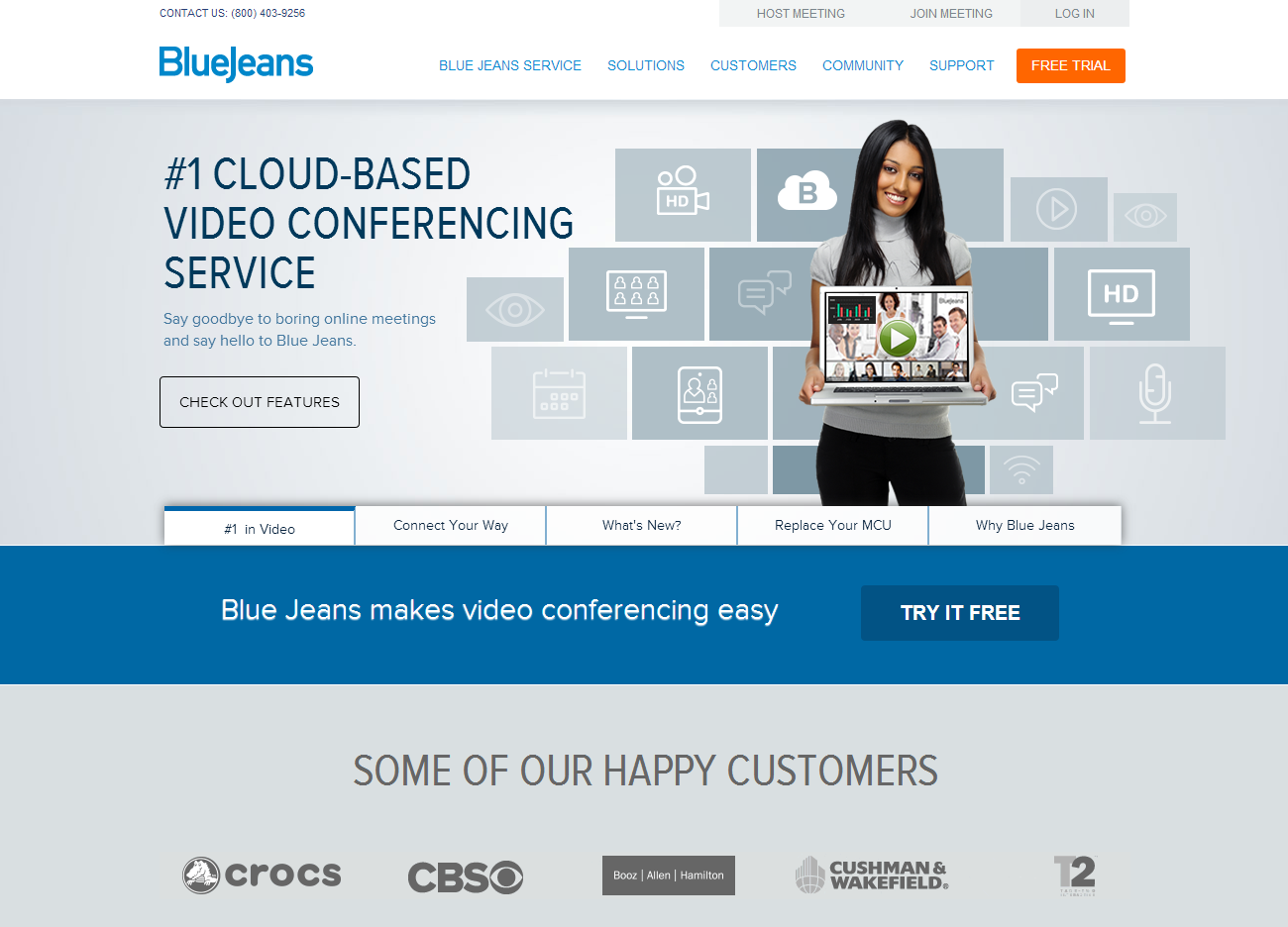 Massively Scalable
In tight coordination with the BlueJeans NetOps team, we helped set up server infrastructure that could sustain heavy load while staying responsive. The site is distributed across several servers (multiple databae servers and multiple application sersvers), employs various caching techniques from within the application itself, and employs the CloudFlare Content Delivery Network, allowing for rapid page loads from anywhere in the world.
Tightly Integrated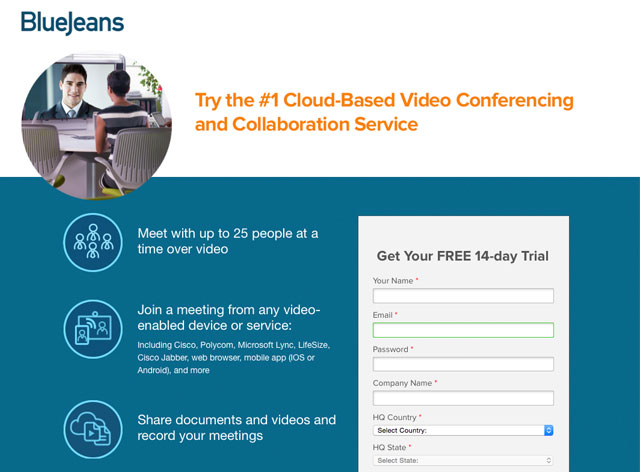 The BlueJeans site is not only tightly integrated into their video conferencing application, it is also integrated into their business processes. Throughout our ongoing relationship, we have integrated dozens of external applications (Marketo, Demandbase, Mixpanel and more) allowing them to get the most out of their sales, marketing, advertising and analytics systems.
Evolving
A/B tests are run regularly, new ideas are tested and new systems are constantly being integrated. We understand marketing is a dynamic activity and are honored to have been selected by BlueJeans to support this ongoing change and improvement.
Design By ZURB
All design on this project was done by our partners at ZURB. Using their Foundation framework they created a front-end that is responsive and flexible, copuled with a design that is stunning.
projects